Web Hosting Services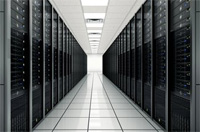 Ontra knows that hosting your own web site can be a major investment for small businesses, and internal resources can rarely keep up with demands of a web site without a dedicated staff member. Our web hosting solutions are designed to simplify the process of getting a professional business web site up and running, letting you focus on your core business.
We also provide domain name and registration services, and consulting to establish the best platform for your web site. We offer both Linux and Windows-based solutions, giving you added flexibility. Contact us for more information!
Services