Partners
Ontra is committed to providing the highest levels of customer service while offering unique and affordable solutions for our customers; this is why we engage in long-term strategic partnerships with our vendors. Our goal is to stay at the leading edge of new technology solutions that will return value to your company and more than pay for your investment in us.
Hardware



Software


Open-E, Inc. is a company focusing on IP-based storage management software. It is well known for its Open-E Data Storage Software V7 (DSS V7), a file and block storage management software that supports NAS storage, InfiniBand and FibreChannel. The software is iSCSI Active-Active Ready for high-availability and additionally provides Remote Mirroring for disaster recovery, WORM (Write Once Read Many) support for digital archiving, and NDMP (Network Data Management Protocol) support for universal backup. Open-E's philosophy is simple: develop the best software in the industry, use the latest technology and maintain a competitive edge in all market areas - benefiting customers and partners.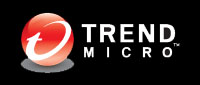 A Global Leader in Internet Content Security and Threat Management. As a pioneer in server-based antivirus solutions with over 20 years experience, Trend Micro creates a safer world for businesses and consumers to exchange digital information. Trend Micro delivers top-ranked security solutions that fit customers' needs, stop new threats faster, and protect data in physical, virtualized, and cloud environments. Powered by the industry-leading Trend Micro™ Smart Protection Network™ cloud security infrastructure, Trend Micro's solutions stop threats in the cloud, delivering proactive protection faster than any other security vendor. Test results confirm the effectiveness of the network at blocking over 5.3 billion threats daily for customers worldwide.
Services